Hunting For A Delicious Wife (After)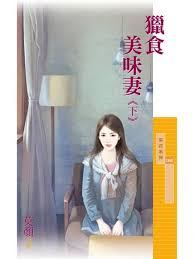 Tang Xin Lian had never met a good man in her life. In order to stay away from rotten peach blossom flowers (bad relationships) and to take care of her son so that they'll have a peaceful life, she indulged in the notion of employing a fake husband!
Even if she considered all men unreliable, the candidate she chose was gay, so it should've been safe right?
Little did she know – –
First of all, who said that a man who drank at a gay bar would have to like men?
Secondly, regarding her "new roommate" Zhong Zhen Dong's outward appearance, which was cultured and refined, he was also modest and courteous. However in actuality, this man was without a doubt very cunning. If you easily believed him, you wouldn't even know how you died one day!
The naïve, innocent, little white rabbit wasn't aware of it. She was just happy the flies around her were finally driven away.
That was until the big wolf entered her inner chambers and proceeded to go to the next level. He tried to control her desire, her body, and her heart. Even her son who always stuck to her, traitorously shouted 'father' with genuine admiration.
She then realized Mr. Nice Guy actually originally harbored evil intentions towards her. It was simply a tiger disguising itself as a pig to eat its prey!
Being tied to this handsome man was definitely a calamity, not a blessing. Right now, it wasn't considered too late. She could still escape without a trace with her son. She'd erase the past 100 days, and exchange it for a happy, stable life…
Chapter List:
Chapter 12 (part 2)
Chapter 15
Chapter 18
Chapter 25
Chapter 26

Chapter 27

Chapter 28

Chapter 29

Chapter 30
Chapter 31
Chapter 32
Chapter 33
Chapter 34
Chapter 35
Chapter 36
Chapter 37
Chapter 38
Chapter 39
Chapter 40